Spider-Man, Peter Parker: Back in Black HC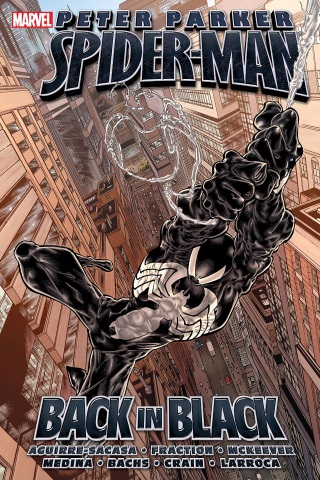 Relevant Tags
Details
Collects SENSATIONAL SPIDER-MAN 35-40 & ANNUAL 1, SPIDER-MAN FAMILY 1-2, plus handbook entires and interviews.
Sean's Role

Segment writer

Sean's Collaborators

Terrell Bobbett (artist)
Kano (artist)
David Lafuente (artist)
Gary Martin (inker)
Bruna Brito (colorist)
Nate Piekos (letterer)
Angel Medina (cover artist)

Release Date

November 7, 2007

Publisher

Marvel Comics

Format

336 page hardcover. 11.25x7.75 (oversized). Full color.

ISBN

0785129200
More of This
Where to Buy
*I may earn commissions on Amazon purchases originating from this site.