The Waiting Place: The Definitive Edition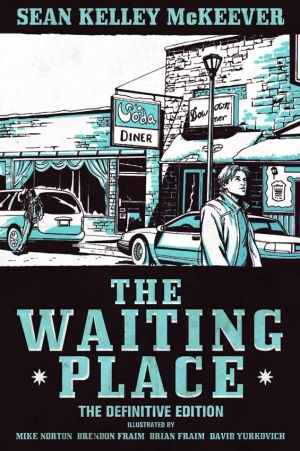 Relevant Tags
Details
Collects THE WAITING PLACE 1-6 (vol 1), 1-12 (vol 2) and a brand-new, exclusive epilogue.
Sean's Role

Writer

Sean's Collaborators

Mike Norton (lead artist)
Brendon Fraim (artist)
Brian Fraim (artist)
David Yurkovich (layout artist)
Crank! (letterer)
Sean Dove (design)

Release Date

September 2, 2009

Publisher

IDW Publishing

Format

480 page softcover. 6x9. Black & white.

ISBN

1600105262
More of This
Where to Buy
*I may earn commissions on Amazon purchases originating from this site.