Countdown Presents: The Search for Ray Palmer SC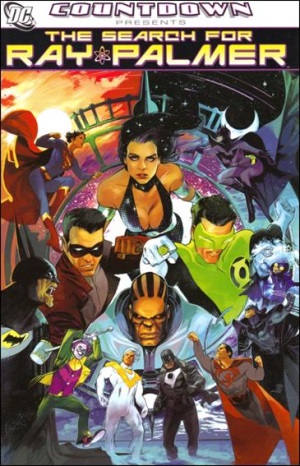 Relevant Tags
Details
Collects the six SEARCH FOR RAY PALMER specials.
Sean's Role

Segment writer

Sean's Collaborators

Paul Dini (lead writer)
Jamal Igle (artist)
Rob Hunter (inker)
John Kalisz (colorist)
John J. Hill (letterer)
Greg Tocchini (cover artist)

Release Date

June 4, 2008

Publisher

DC Comics

Format

160 page softcover. Full color.

ISBN

1401217982
More of This
Where to Buy
*I may earn commissions on Amazon purchases originating from this site.