Mighty Marvel: Women of Marvel SC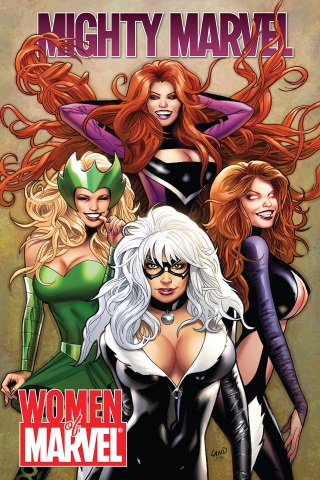 Details
Collects WOMEN OF MARVEL: FIRESTAR, LADY DEADPOOL, NAMORA, VALKYRIE, RESCUE, SIF, SPITFIRE, X-23, GALACTA and WOMEN OF MARVEL 1-2.
Sean's Role

Segment writer

Sean's Collaborators

Emma Rios (artist)
Matthew Wilson (colorist)
Kristyn Ferretti (letterer)
Stephanie Hans (cover artist)

Release Date

January 19, 2011

Publisher

Marvel Comics

Format

352 page softcover. Full color.

ISBN

0785149538
More of This
Where to Buy
*I may earn commissions on Amazon purchases originating from this site.