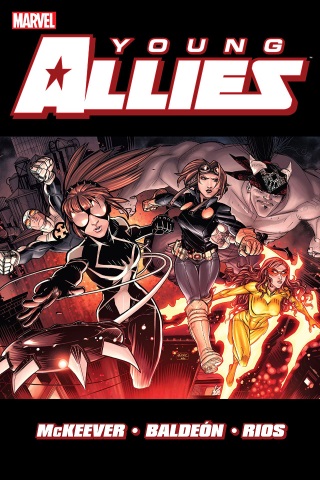 Relevant Tags
Details
Collects YOUNG ALLIES 1-6, FIRESTAR 1 and material from AGE OF HEROES 2.
Sean's Role

Writer

Sean's Collaborators

David Baldeón (artist)
Chris Sotomayor (colorist)
Joe Sabino (letterer)
David Lafuente (cover artist)

Release Date

February 9, 2011

Publisher

Marvel Comics

Format

192 page softcover. Full color.

ISBN

078514868X
More of This
Where to Buy
*I may earn commissions on Amazon purchases originating from this site.