Avengers: Scarlet Witch by Dan Abnett & Andy Lanning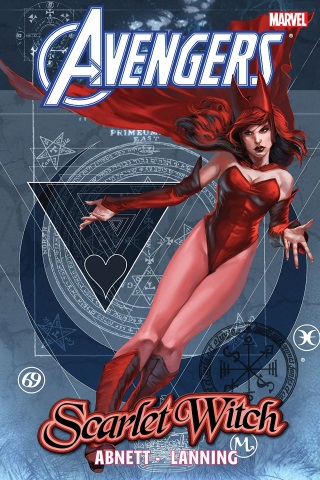 Relevant Tags
Details
Collects SCARLET WITCH 1-4 and AVENGERS ORIGINS: SCARLET WITCH & QUICKSILVER 1 and material from MARVEL TEAM-UP 125, SOLO AVENGERS 5, MARVEL COMICS PRESENTS 60-63 & 143-144 and MYSTIC ARCANA: SCARLET WITCH.
Sean's Role

Segment writer

Sean's Collaborators

Mirco Pierfederici (artist)
Javier Tartaglia (colorist)
Dave Lanphear (letterer)
Marko Djurdjevic (cover artist)

Release Date

April 1, 2015

Publisher

Marvel Comics

Format

232 page softcover. Full color.

ISBN

0785193359
More of This
Where to Buy
*I may earn commissions on Amazon purchases originating from this site.