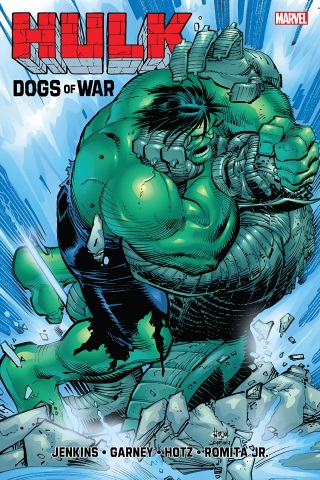 Relevant Tags
Details
Collects INCREDIBLE HULK (2000) 12-33 and ANNUAL 2000-2001, SENTRY/HULK 1, HULK (1999) 1/2, HULK SMASH 1-2 and STARTLING STORIES: BANNER 1-4.
Sean's Role

Segment writer

Sean's Collaborators

Paul Jenkins (co-plotter)
Joe Bennett (artist)
Kyle Hotz (artist)
Tom Palmer (inker)
Eric Powell (inker)
Avalon Studios (colorist)
John Workman (letterer)
John Romita, Jr. (cover artist)

Release Date

February 13, 2019

Publisher

Marvel Comics

Format

832 pages. Hardcover.

ISBN

1302915940
More of This
Where to Buy
*I may earn commissions on Amazon purchases originating from this site.