Final Crisis: The 10th Anniversary Omnibus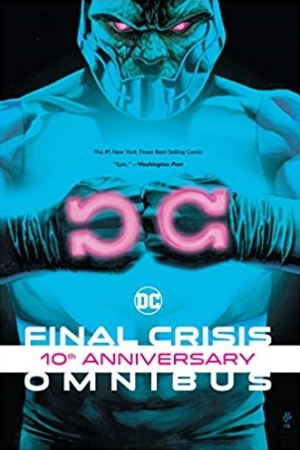 Relevant Tags
Details
Collects BATMAN 676-683 and 701-702, BIRDS OF PREY 118, DC UNIVERSE 0, DC UNIVERSE: THE LAST WILL AND TESTAMENT 1, FINAL CRISIS 1-7, FINAL CRISIS: LEGION OF THREE WORLDS 1-5, FINAL CRISIS: REQUIEM 1, FINAL CRISIS: RESIST 1, FINAL CRISIS: REVELATIONS 1-5, FINAL CRISIS: ROGUES' REVENGE 1-3, FINAL CRISIS SECRET FILES 1, FINAL CRISIS: SUBMIT 1, FINAL CRISIS: SUPERMAN BEYOND 1-2, THE FLASH 240-241, TEEN TITANS 59-60 and TERROR TITANS 1-6.
Sean's Role

Segment writer

Sean's Collaborators

Joe Bennett (artist)
Jack Jadson (inker)
Rod Reis (colorist)
Travis Lanham (letterer)

Release Date

September 26, 2018

Publisher

DC Comics

Format

1,512 pages. Hardcover.

ISBN

1401285031
More of This
Where to Buy
*I may earn commissions on Amazon purchases originating from this site.